Dual education is a modern way of preparing for a profession, in which the student learns how to turn theoretical knowledge into practical skills directly at the employer`s workplace. It is characterized in particular by a close connection between general and vocational education in secondary vocational school and practical training at a specific employer. Practical training takes place in real conditions at the company's workplace, which is always a guarantee of a wider and more practical development of an individual's skills.
About project
As part of the national project "Dual Education and Increasing the Quality and Attractiveness of VET", our company was mainly involved in activities with employers and students at primary schools. Through our activities, we made a significant contribution to ensuring that as many students as possible, as well as their parents, learn about dual education. At primary schools we presented dual education in the form of an innovative information lesson; we visited 800+ primary schools. At the same time, we do not forget the parents who most significantly influence the choice of their children's secondary school. We organized a competition for students and parents (which was evaluated in June 2020) as well as actively presenting dual education in the media.
We also paid attention to the employers already involved in dual education; we accompanied them while they implemented practical training. But we also actively address the new employers by explaining the system of dual education to them, and by connecting them to relevant secondary schools. In cooperation with schools, we also organized excursions with employers. Our project activities were carried out during the pandemic, so we moved all communication online. Online excursions or online webinars for students were also a great success.
The Talent Center was created as a new approach focused on the career guidance of primary school students. Students gain complex information about planning their future career paths and it also offers opportunities for specific answers to questions about their ideas about study and work. A comprehensive program is prepared for students in the orientation center in Nitra, in which they find out their abilities and skills and verify possible study and professional directions.
For further information please visit https://dualvkocke.sk/.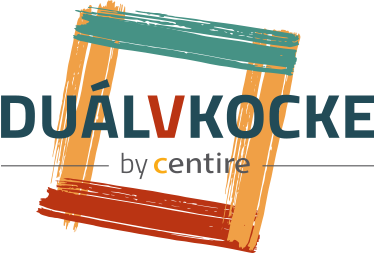 Project website