The OpenMaker project promoted and developed the idea of open innovation. New products and services do not have to be created only in the closed environment of one company. They can be the result of creative collaboration and information sharing between several partners, often from different fields.
About project
The uniqueness of the OpenMaker project was in supporting the innovations of established companies. Its goal was to connect existing manufacturing companies with makers. Makers have ideas and solutions, but often problems with applying them. Manufacturing companies, in turn, have extensive production experience, but are looking for new innovative incentives. Cooperation can bring a range of benefits to both parties in the form of new partnerships and joint projects.
In addition, 21 innovative projects received support of € 20,000 each. Within the pilot support scheme, implementing the following projects with social impacts was supported in Slovakia:

• BIOM – developing renewable, biodegradable material capable of replacing petroleum plastics
• CLAY-NEXT – 21st century – establishing a new brand of utility ceramics produced through 3D printing and demand production
• LIGHT IN THE DARK – developing passive navigation to increase tourist safety on marked routes in case of worsened weather conditions
• ECO-SOCIAL INNOVATION – using unwanted clothing and transforming old clothing into new recycled non-woven products while employing people in need
• BIO-CULTIVATOR – creating a functional biocultivator prototype, which combines cultivation, self-irrigation and composting

The innovative nature of the OpenMaker project is also reflected in its activities. Building a community of manufacturing companies and innovators took place simultaneously in four countries – Slovakia, Italy, the United Kingdom and Spain. The project's networking and research sides were supported by a digital platform that will increase the project sustainability.

The OpenMaker project not only worked locally, but also had a large global reach. One of the project outputs – the Digital Social Platform – helped bring together innovators and producers by creating an international online community. Registered members establish online contacts with other innovators or manufacturers, and thus communicate, create and share ideas and knowledge, or work on specific projects. In addition, the platform publishes innovation assignments from manufacturers to which international teams of innovators can respond. Last but not least, the digital platform also includes applications and intelligent technologies that map the user's skills and interests, on the basis of which they suggest potential partners, interesting events or innovative assignments to that user.

OpenMaker also brought an activity originally unplanned. After the success of the pilot support scheme, we implemented the innovative IDEAS & SOLUTIONS COMPETITION in Slovakia as part of the project. The innovation competition brought clients a number of interesting innovative solutions for minimal time and cost investments. Innovators were given the opportunity to present their ideas and potentially establish long-term cooperation with renowned companies or public administration institutions. Prestigious manufacturing companies – Volkswagen and Mondeléz – as well as the City of Trenčín provided innovation calls for maker proposals.

At the same time, the OpenMaker project also had the ambition to reach policy makers, directly at the European level. In May 2018, a meeting was held in the European Parliament with the participation of MEPs Ivan Štefanec, Ella Schlein and Georgi Pirinski. The meeting's aim was to present the potential of cooperation between manufacturing companies and innovators and to discuss the possibilities of creating suitable conditions for developing the innovator community.

The OpenMaker project was implemented by a partnership of ten partners from six European countries from November 2016 to December 2018 and was supported under Horizon 2020.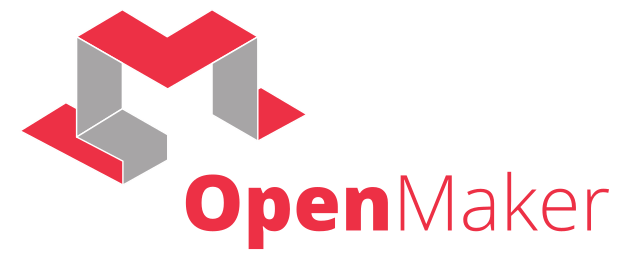 Project website